WHAT IS GEOCANOAS
The GeoCanoas Project is a Geographic Information System (GIS) with a wide set of integrated tools based in location intelligence to provide services and information for the local administration and its citizens, available in a public web portal. In it, it is possible to issue a zoning certificate, make a prior consultation of the viability of enterprises, as well as provide maps and information related to the environment, education, urban development, economic development, transport and mobility, public safety, health and obtaining plants. allotments or zoning certificate available for download and printing.
In addition, it allows urban and environmental planning by public agents, providing information from various areas of public administration to city managers. The collection of information generated by the platform is available to the public, which allows the population to follow the works carried out in the municipality, the projects, the location of public equipment, value plan, history of satellite images, infrastructure, among others, giving thus more transparency to the municipal administration.
Access www.geo.canoas.rs.gov.br and know the platform
UNDERSTAND GEOCANOAS OPERATION
CASES ON USING THE PLATFORM
PLANNING CANOAS
Planning a city for the future, in the face of population, economic growth and the demands of urban mobility and other areas, is a challenge for public managers. In this sense, Geocanoas presents itself as a tool of great strategic importance for decision making, generating accurate data and metrics that also aim to provide managers with relevant information. In this sense, Geocanoas presents itself as a collaborative platform that helps in the sustainable growth of the city, as well as offering citizens more transparency and agility in public services.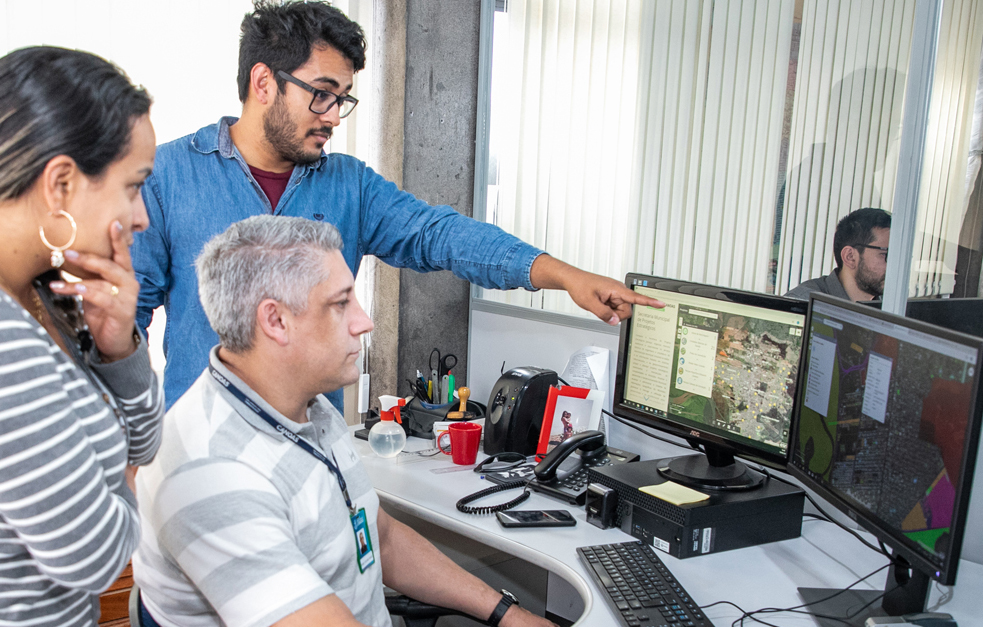 SOME PLACES WHERE GEOCANOAS ALREADY IMPACTED